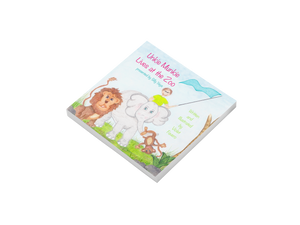 Does Unkie Munkie live at the zoo? Explore the story as told by two year old Lu, who went to visit her uncle who she believes lives at the zoo . He knows a lot about the zoo, he knows the best place to eat, he even knows the best seat! You'll have to decide if it's false or if it's true. Could he really live at the zoo? Is he a zookeeper? Or is he just a pretty smart fellow? And the answer to that and the ending of the story are left up to you.
Read the story through and look for the clues. Parents should engage in open ended questions and conversation with the reader to discuss why they think the story may or may not be true. Teachers love the critical thinking skills that this story provides. This book was named Amazon's #1 New Release in its genre when it was first released!
Product details
Item Weight :

3.68 ounces

ISBN-13 :

978-1518841132

Paperback :

34 pages

Dimensions :

8.5 x 0.08 x 8.5 inches
I've read this book to thousands of student during school and library Author Visits.  For a visit to your school or library, email me at SillyYaya@SillyYaya.com.
For books signed by the author, or  for personalization, leave the EXACT spelling of the name the book is being personalized for.
*no returns on personalized books.